‹ Der Katalog ist da! • netculture lab Phase beendet ›
The net culture lab project Notethrower has new funding sources. OneLoudr will mesh up the label industry. We are starting with a new team and a great business idea in 2011.
net culture lab Katalog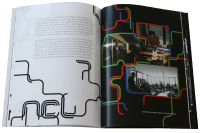 Die komplette Dokumentation auf 130 Seiten bekommst du um EUR 15,40 als Buch
zugesendet
oder kannst du
hier gratis downloaden (25MB).
3 Kommunikation
4 Team
5 Friends
a
net culture lab Broschüre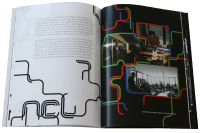 Wie und was ist ein "enabling space"? Zum einjährigen Jubiläum liegt sie nun vor - die Dokumentation der net culture labs in Wien und Dornbirn. Die Broschüre beschreibt auf 86 Seiten Projekte, Methode und Zwischenergebnisse. Mit Beiträgen von Roland Alton-Scheidl (HG), Jana Herwig (HG), Thomas Fundneider, Helmut Leopold, Eric Poscher, Markus F. Peschl und Gerin Trautenberger [
free download
]